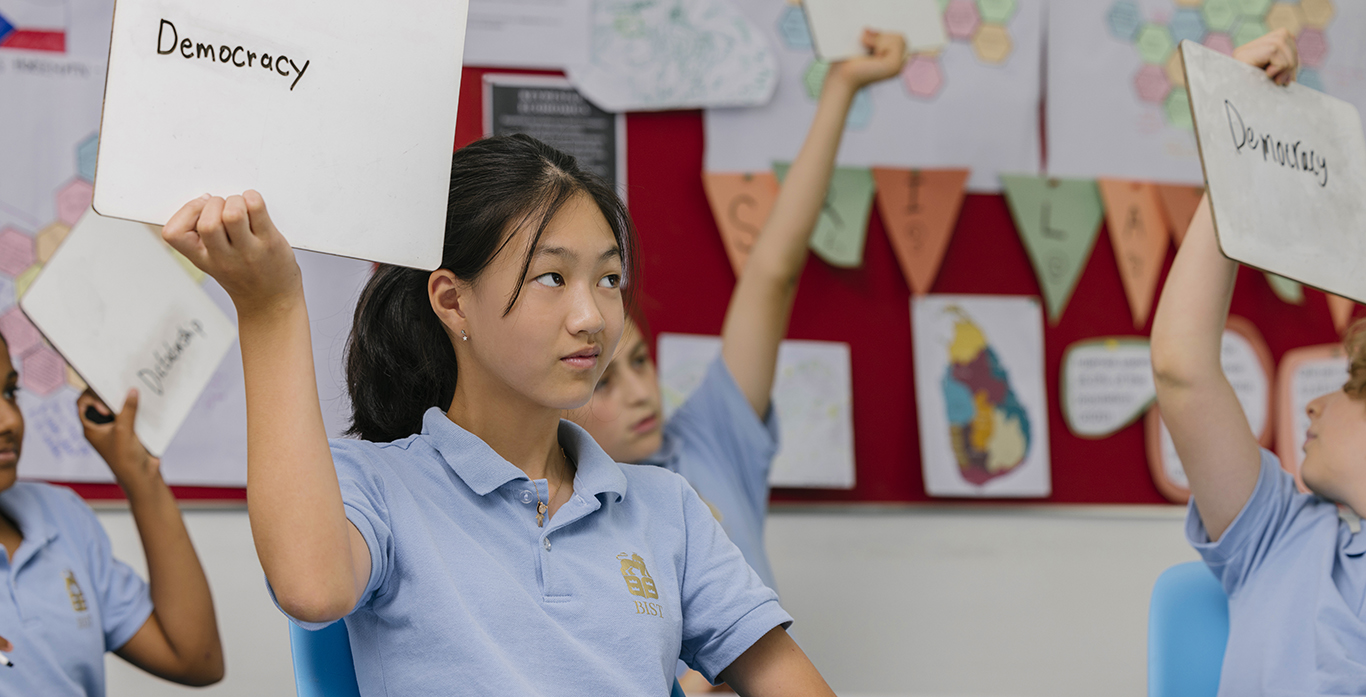 Sixth Form (Ages 16-18)
The Sixth Form is the traditional name in the UK for the last 2 years of schooling before a students embarks for university. Our Sixth Form curriculum features the globally recognised and respected Cambridge AS and A Level programmes and qualifications. It is carefully designed to engage students and give them solid foundations to achieve high levels of academic and personal attainment and gain access to the best universities anywhere in the world.
Our Year 12 students embark upon the AS Level programme. This is first year and first half of the 2 year A Level programme.  The students will select 4 subjects to study as AS Levels and these are examined at the end of Year 12. In Year 13 the students continue these subjects and complete the course by sitting for their final A Levels.
Cambridge A Levels are the market leader in international education as a pre-university course. Their flexibility, their global recognition by universities and the credit they can earn at universities in some countries make them the best course to study. Students at BIST choose 4 A Level subjects and can choose to become more specialised or take subjects from different areas. They are excellent preparation for university courses – so much so that many US universities offer up to a year's credit hours for successful A Level passes. The school provides students and parents with plenty of information in advance about options to ensure choices are well informed.
The subjects available at BIST are dependent on student demands but the following subjects are offered Art & Design, Biology, Business Studies, Chemistry, Computing, Economics, Geography, ICT, Literature, Mathematics, Physics, Psychology, Sociology and Spanish. Students will also participate in PE, PSHE and University Guidance sessions. Georgian students will also be able to follow a Georgian language course. Support for IELTs and SATs will also be provided.
In November each year, we host an information evening for parents on the Sixth Form and A Level programme and start the process of students choosing their subjects. The most recent presentation from the information evening can be found here.
For more information, please visit: www.cie.org.uk